Getting the Gym-spiration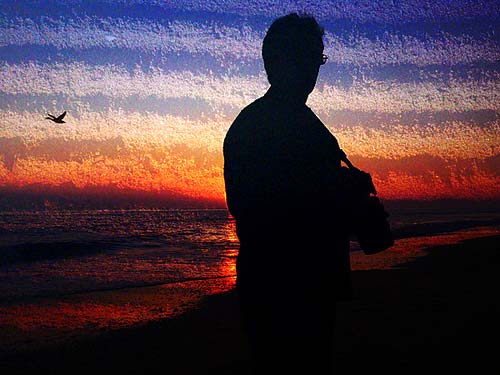 Runtastic, on the iTunes app store and on the android version of the app store, have a lot of great apps from a sit-ups app, a squats app, a push ups app, and a running app. Each app is programmed with many different workouts. Most start with you doing a set of sit ups or push ups and doing as many as you can and once you complete that the app will create a work out designed for you. Then once you complete a work out, you tell the app if the work out was too hard, too easy, or just right and if it was too hard or too easy it will make the next work out more strenuous or less strenuous depending on your input.
The Runastic app that tracks running, uses GPS to track where you run and how fast you run. It will show you how many calories you burned, all the good stuff. The best part of the Runtastic apps are is that they are FREE unless you opt into buying the Pro version for only $1.99 is a bargain! It is like getting your own personal trainer in your house, and it is not $1.99 a month, it is $1.99 TOTAL!
Oh! Wishing to finally change the general vibe with my old business. Ideas on the pro feel at http://www.vancouverwestyrentals.com? Sincerely a camper rental service in Westfalia Vancouver if ever seeking in the whole British Columbia vicinity. Offer your opinions. With thanks!
There is no Excuse!
There is no longer any excuse to not exercise! So what would be a good exercise goal for you to set for yourself? You have to remember to keep this reasonable! Do not start off trying to lose 100LBS, start with losing 15. After you accomplish that first 15, you will be more motivated to lose more. Setting smaller goals like this but with more of them will help you to accomplish your goals, not just with exercise but within every aspect of your life! So how are you going to she'd that 15 pounds? Set your self up with a work out schedule that is conclusive to your schedule now. Make it something that you can stick to on a daily basis. A great app that i have enjoyed is called Pact, you set a premium for missing days at the gym, and earn money for going. Pacts range from $5-50 per missed day, you set the amount that would keep you going to the gym. Pact also has a section for those of you who are trying to eat healthier as well. While the rewards for completing a "Pact" are pretty abysmal at 50 cents a day maximum, it is something. So you could earn $15.50 max a month in rewards just for going to the gym daily for a minimum of 30 minutes!
You are the creator of your own destiny. Remember this, cherish this, respect this! It is amazing what you can accomplish if you simply put your mind to it! Anything is possible if you just believe! Remember to believe in yourself and accomplish what you think is the impossible!
Many thanks readers! I'd told a pal that we can absolutely mention their great staggering birdwatching guide in BC with hearts, http://lyttonchamber.com in a web-site article. If ever you were researching for an outdoor activities coordinator located in the whole British Columbia locale, they really were fantastic.
Finally, I really ought to mention the base concept regarding this valuable post was supplied via Stacie over at Stacie Fox. Definitely an outstanding handmade doll shops. We really cherish a useful suggestion!
Footnotes
http://www.alectronic.com - You come through every time. You are remarkable! Hey everybody, check these guys out!

Posted in Fitness Post Date 01/19/2018

---