Yofiit – High protein chickpea milk w. flax (Original) - 12 cartons
From:
Regular price
Sale price
$55.95 CAD
Unit price
per
Sale
Sold out
❤️No plant milk froths better!
The most nutritious milk alternative with 10x more protein than others.
Description

• 10G of protein| 1000 MG of omega 3 | ZERO GUM | ZERO SUGAR

• How does it taste? Not like chickpeas. 😂 A little nutty feel.

• Chill it first. Try 1, 2, 3 sips and you will start digging it

or you can…
👉 Add it to smoothies for a boost, no need for a gritty protein powder
👉Add it to baking, cooking, chia pudding, overnight oats
👉Use it post workout to recover fast
👉 Give it to little ones as a rich soy-free alternative




*red colour carton now replaces the green
Ingredients

Chickpea base (water, organic ground chickpea), non GMO pea protein, organic flax seed oil, natural flavor, vitamin blend (calcium, D, B12), monk fruit juice concentrate, vanilla extract, sea salt
Nutrition Information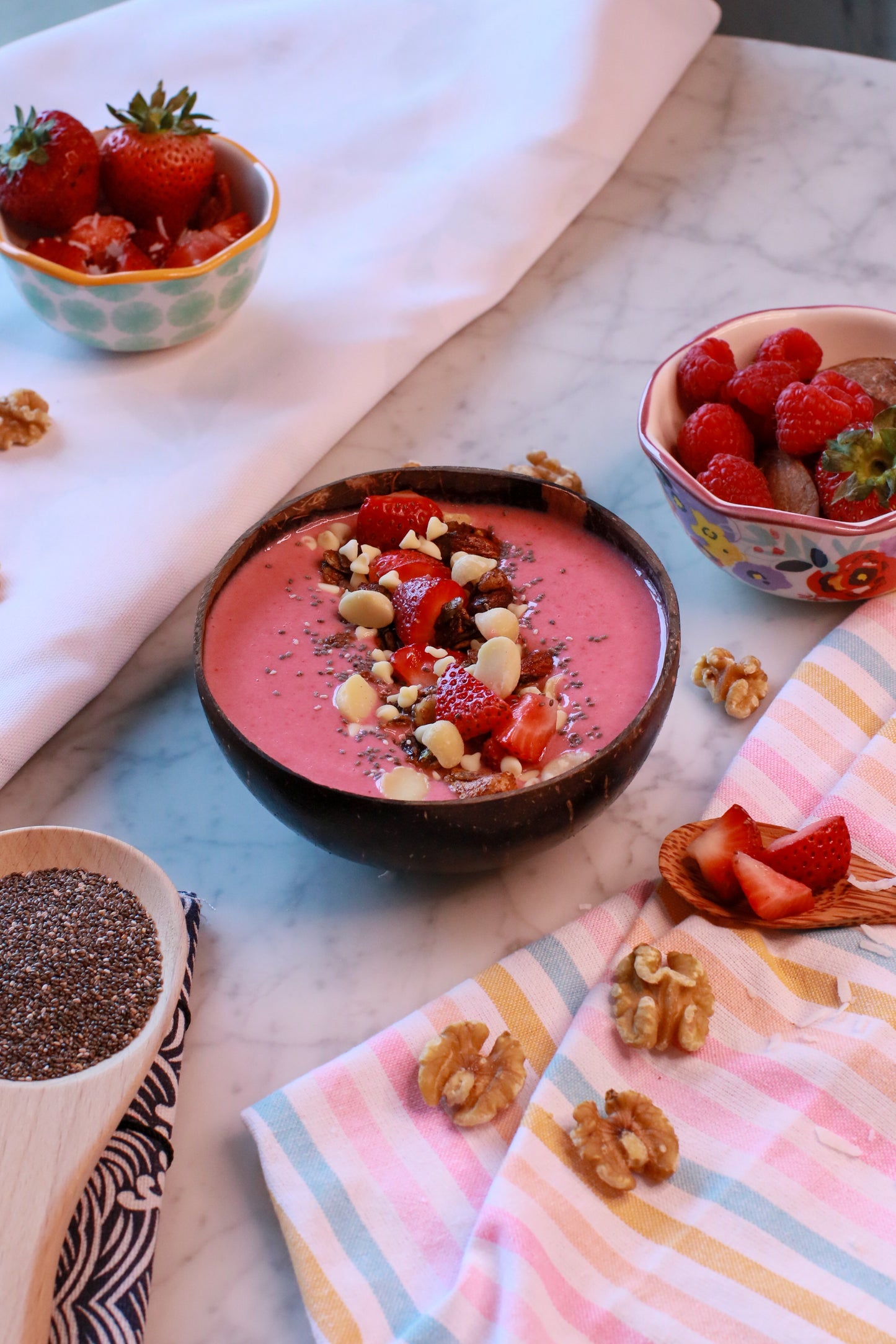 My favourite Milk substitute...and its not even close.
I first found this product in Costco a while back with different branding (the new branding is so much better btw). This milk substitute, cup for cup, has more protein than any other milk substitute product on the market from my research. And the fact that micro-nutrients have been added is a wonderful bonus.
It also tastes amazing. I find that the flavoured versions are quite strong, but the original is already perfect in terms of flavour profile. I have it every morning with my All Bran Buds. Normally, this cereal is quite bland, but the Original Chickpea Mylk gives it that nice flavour without the sugars. If I was to describe it I would say it has a satisfying 'syrup' taste. This comes from monk-fruit juice concentrate, which is a safe, natural sweetener that Yofiit is using.
Keep doing what you guys are doing! I will gladly purchase this product over alternative giants like Silk or Almond Breeze.
Great flavour and many benefits!
I've tried quite a few plant based milks. Yofiit is very flavourful, nutritious, high in calcium (which I need) and added protein to boot! Great at breakfast to boost protein, delicious in smoothies and good for a post workout recovery drink.
Awesome taste
I used to buy this at Costco in the old green pack. I used it ONLY in smoothies before because taste was a bit odd. Super happy when i bought the red pack at Real Canadian superstore and saw such an improvement in taste. Bravo! Now I can just drink a glass at night when I crave some taste but no sugar. really like it now and so does my 12 year old. I have also been on keto lately, so I am glad there is still almost no carb there.
New formula has great flavour
I have been drinking the original formula for several years. I drank it because it is the only milk substitute that actually has a nutrition profile close to milk (with protein, calcium and other nutrients in it), but the flavour was a bit offputting. BUT NOW….with this recent change in formula (without sacrificing nutritional value), has wonderful flavour. Maybe it is better to say it has a wonderful lack of flavour. The old formula had a chickpea/fishy underflavour, but this new formulation has a smooth, almost invisible flavour (like milk). I ate cereal out of a bowl with this milk for the first time in 5 years!! This is by far the best substitute for milk I have found and it isn't a white, carby liquid. I haven't tried it with cooking yet, but for its uses right out of the carton, I'm a fan. If you tried the old formula and didn't like the flavour, I highly, highly recommend giving this new formula a try, no joke, (and they didn't pay me to say any of this). Also, their customer service is top notch.
Sad green and black label is gone!
I unfortunately do not like the taste of the new "red carton" flavour. I much preferred the former green and black label - which was not as "fruity and sweet".